Earn extra income from available computer resources and benefit beyond it.
The best way to learn something is to get your hands dirty and make it fun
Prerequisite
Have sơm available resources like Old PC, Raspberry PI, NAS, HDD, with public internet access
Can run it 24/7
Have skills related to programming, deploying and operating application
What are the benefits of doing this?
A little monthly income, probably enough for one or a few cups of coffee for fun
Take advantage and optimize the available resources that you do not use up, as my opinion: with paid things, using it to create as much value as possible is the right thing to do.
Learned skills to operate systems that need to operate stably and continuously, which can be used to practice SRE
Have the opportunity to practice skills related to networking, system configuration, deployment, maintenance
Learn & understand how blockchain & crypto currency can apply into product development
What resources can be used?
1. Public IP & Network bandwidth:
There are many needs related to sharing IP or bandwidth for others to do their work, for example using a VPN service to access services that are blocked in a geographical area, or emulating some access from other geographies, and Uber-ization products in this area are also heavily created to take advantage of the large amount of unused IP/bandwidth from users.
Caution
Sharing public IP have a risk that the client an use your IP to do something dirty: botnet, crawling resource, fake traffic, .. then your ip address can be added to blacklist and prevent to access some website, it is not a problem if you use dynamic IP because IP will be changed after a period of time, but for static IP (especially corporate/company IP) so I strongly oppose to use non-personal resources to do this.
2. Free HDD/NAS Space:
If you have some HDD or free Space on your home NAS ( more than 550GB or at least 1TB), you can offer it for rent in storage sharing platform then earn income from it. From my view, 1TB HDD can earn up tp $4/TB every month if you setting up with store, read more at my Storj Review for 2022
Caution
As my opinion: sharing Storage space is have a lower Risk than sharing IP/Bandwidth
But make sure that if your current HDD/NAS is storage important data, never make it as a sharable disk and alway make sure that your data have the backup.
3. CPU Power:
CPU power is a crucial resource for all computer tasks, and in the decentralized trend, many products aim to share and mine together to leverage the distributed power of multiple CPUs. However, currently, there is no fully functional application that can effectively share computing power from CPUs. Golem, for example, is still in its beta phase. Other products like Dfinity and Aleo require professional-level infrastructure and may not be suitable for the context of this article. Another use of CPU power is mining cryptocurrencies, but this can be inefficient and energy-consuming, leading to high depreciation costs. It is more cost-effective to set up professional mining systems with low electricity costs for cryptocurrency mining.
4. GPU Power:
It the same with CPU Power, your can trying to sharing with to do do some render task with https://rendertoken.com/ or try to setup crypto mining with it, but I don't recommence you do that ( crypto mining)s
How can we earn from it?
Public IP & Network bandwidth:
To sharing Public IP & Network bandwidth, you will need a PC/ mini PC/ Raspberry PI that online almost time, then select some tools and setup on it. Here're 2 tool that I already test by myself:
Honeygain: a bandwidth sharing tool that easy to setup and Run, it'll use your bandwidth & and IP tool to do some internet task form there customer, user can receive payout via PayPal Or Jumptask Crypto. As the estimation from their dashboard, user can earn uptown $1 for every 1Gb data share.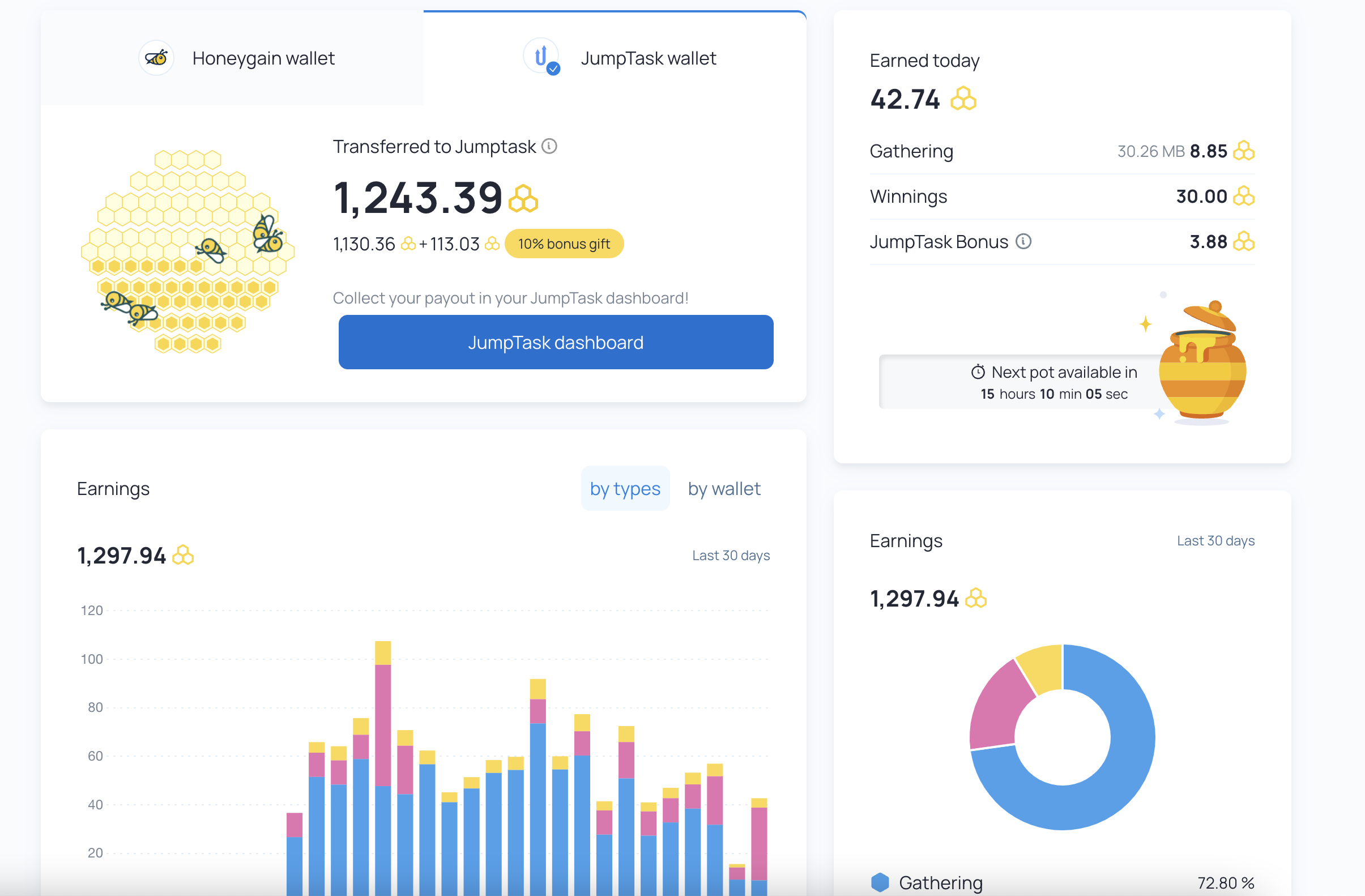 Mysterium network: a Decentralize VPN built and roll-out production, it provide a platform & facilitate to connect the VPN provider and user to provide VPN service, you can earn 3-5Myst token ( 1-1.5USD) per month with one Myst Node ( then Myst will take 20% commission from it as the network fee).


HDD
Setup a Node:
I have a the detail guide to setup new Storj node, you can check it here and you can also check the income that I collect here
As my opinion, setup this one help me learn a lot of things about how to maintain a system that need to high availability, it it also inspired me to setup & operate the monitoring & alerting system, that'll give you a lot of experience if your job related to System Operation or DevOps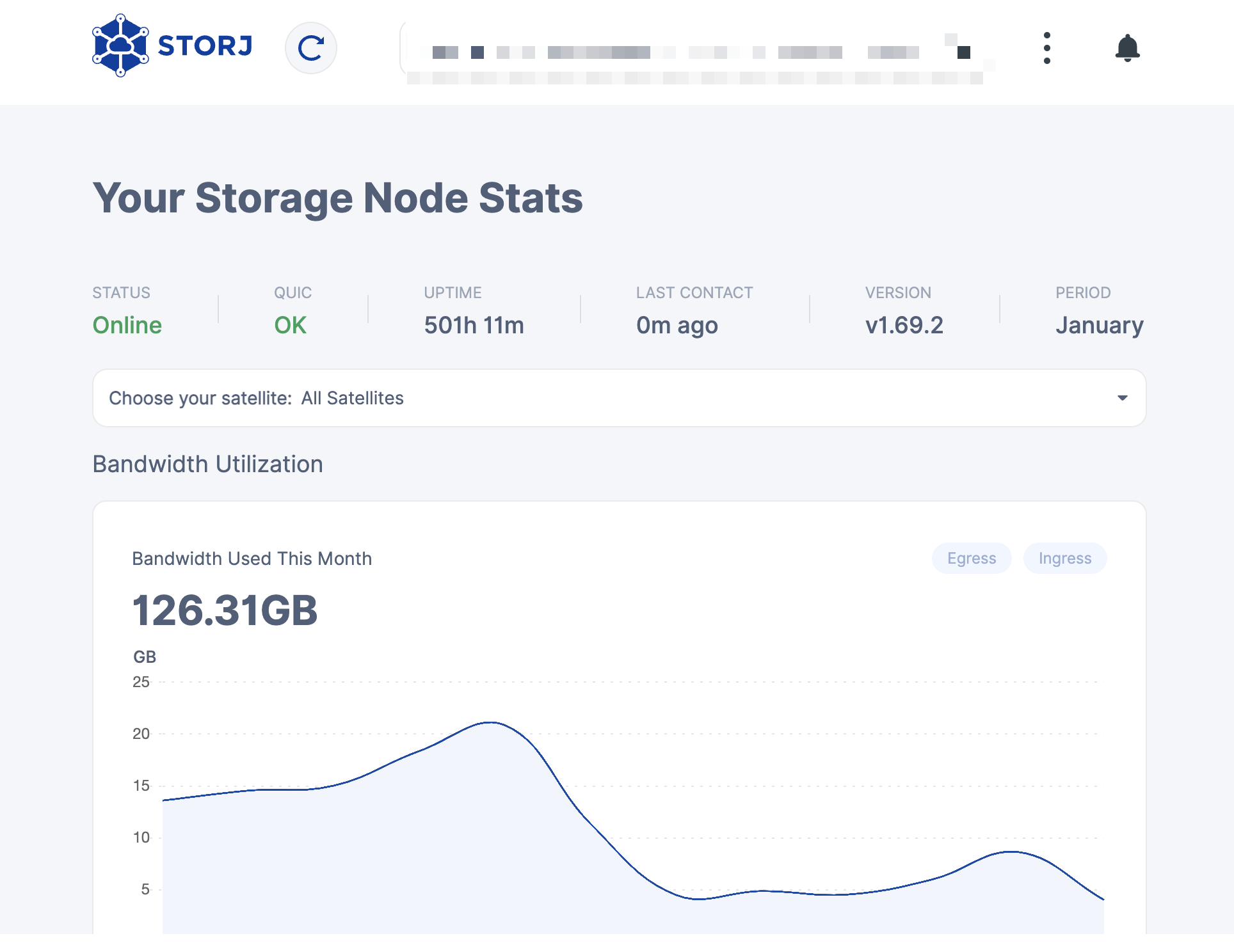 Sharing CPU/GPU Power:
For CPU power, you can become a Golem Provider, you can try to setup it with the tutorial bellow
https://handbook.golem.network/provider-tutorials/provider-tutorial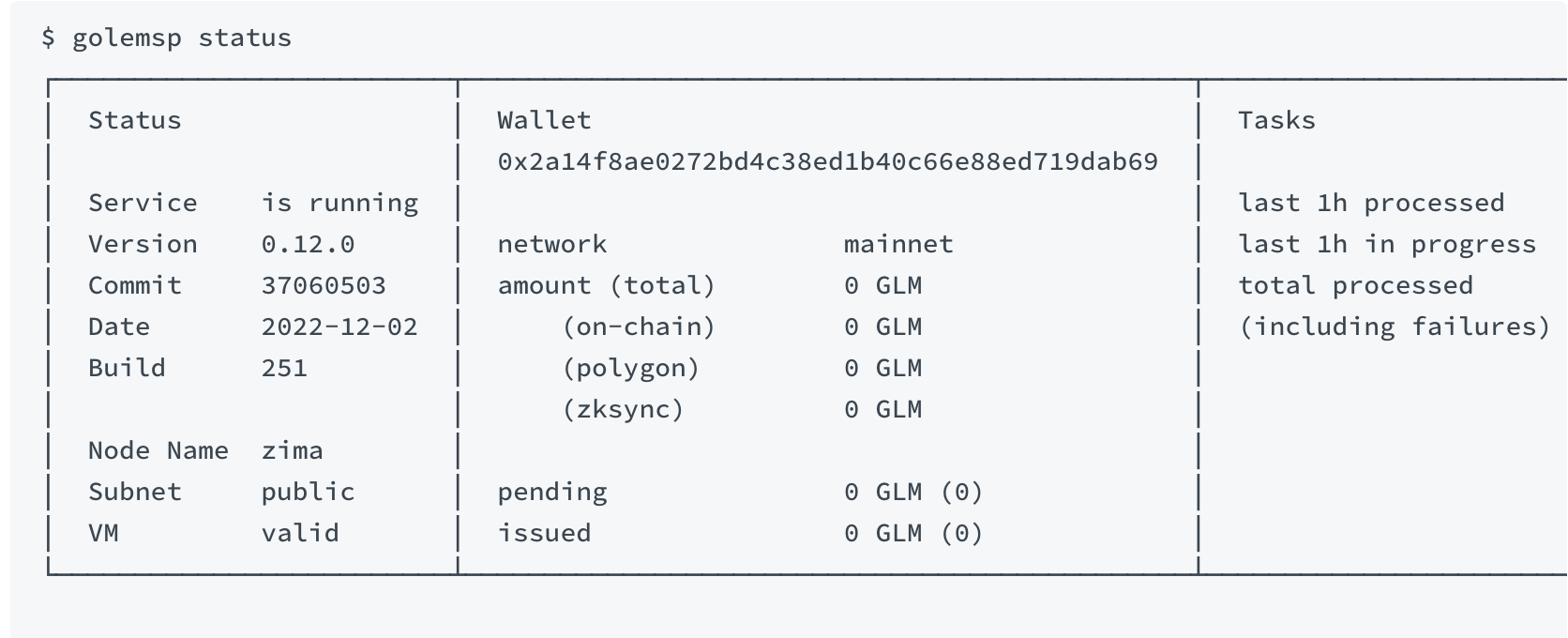 But in my experience, the efficiency of this is not high, because Golem is still in beta testing stage and has not built an effective mining community, so the number of providers is much more. compared to the number of tasks the user executes.
For Crypto Mining if you ready want to try, you can try some tool support for end user like Cudominer Or MinerGate. It'll support GUI to setup & configuration that help you choose coin, num of CPU/GPU power use for mining
Conclusion
By this way, you can maximize available resources to acquire and sharpen the necessary skills for your desired job, utilize context and motivation to delve into relevant technologies and industry trends. Stay committed and earn a reward for your efforts through financial gain